Our Services
We offer a premier installation service for a vast range of vehicle security products and accessories that not only protect your vehicle but also make driving your vehicle a more pleasurable experience.
The main proportion of our installations are carried out at our customer's home or place of work. This saves the customer a lot of time and minimises the inconvenience.
Additional Services
We also provide a fault finding service and can carry out quality inspections for several large companies.
Customers can be assured that they are only supplied with a suitable quality product, followed up by a personal installation service that is fully guaranteed.
Even major jobs can be carried out on site.
We accept all major credit and debit cards and can also offer lease options for companies.
Areas we cover
Our own engineers cover London, Surrey, Sussex, Kent, Essex, Hertfordshire, Buckinghamshire, Berkshire, Hampshire, Dorset and parts of Wiltshire. Through our network of premier installers we can cover most of the UK. Contact us for more information regarding our work at you location.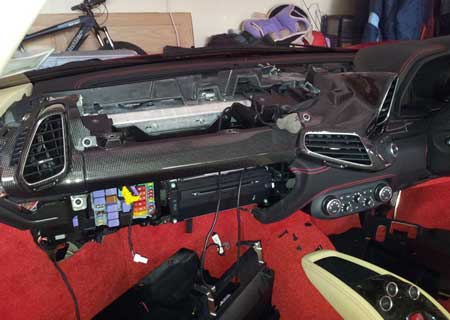 Even major jobs can be carried out on-site
Due to our vast experience we are confident in our ability to carry out even the most difficult and complex jobs on-site. This is where we differ from our competitors. We are also happy for you to watch us carry out the installation. We pay close attention to detail and are meticulous in our work.
For some large installations it ma be required to work on the vehicle at our premises in Surrey. In that case a collection and delivery service is available if required.