Car Trackers - Meta Trak
Call now on 0330 3309930

Meta Trak Car Trackers UK
The Meta Trak range of GPS tracking systems are unique within the UK market. It combines the mandatory requirements set out by Thatcham and meets the strict guidelines pertaining to Category 6 and Category 5 criteria. Recently launched is the new VTS category, Meta Trak is the first company to produce a product for this category, adhering to the new Thatcham vehicle tracking systems criteria of October 2016. They offer usability unsurpassed by any other vehicle tracking product.
The Meta Trak range offers more than just a stolen vehicle tracking; also included throughout the range is a feature packed user friendly smartphone app and web interface.
Meta trak car trackers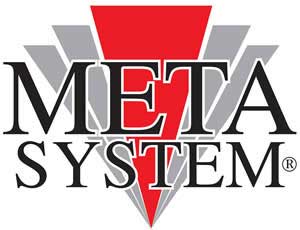 Meta is one of the world's largest telematics manufactures with around 4 million devices globally. These reliable and exceptional stolen vehicle tracking products are now available in the UK.
All Meta Trak devices come with the first year's subscription included. This can be upgraded to 3 years prior to installation. By having the subscription included it ensures the tracking unit is live as soon as it is fitted. There are no additional costs for the App, commands sent via the app or alerts sent from the tracking unit. Get in touch with us now for more information about MetaTrak systems. Our specialists can fit trackers on locations throughout the UK, including London, Surrey and the surrounding counties.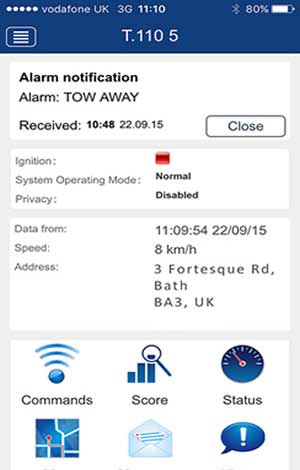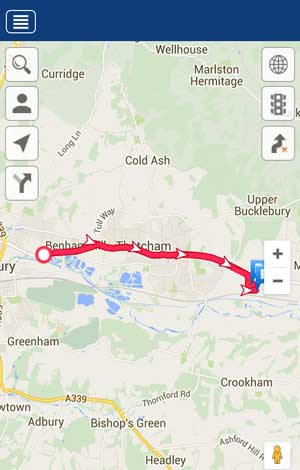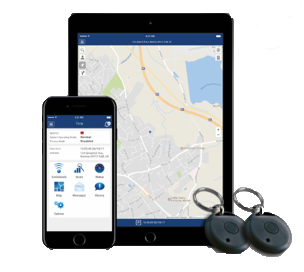 One Platform, multiple applications
The complete Meta Trak range is on one platform, so whether you have a Meta Shield, Meta VTS or a Meta Trak 5 the user interface remains the same. You can also have multiple vehicles on the app (100 max) so it is ideal for private individuals, families, car collectors and small fleets.
Receive an alert from you car alarm
All the products in the range can be interfaced with your car alarm so if triggered you will receive an alert via the App and email (vehicle dependent and at extra cost).
Meta Trak Shield
Not rated
Locate on Demand

Dedicated Mobile App

Web Platform

Low Battery Alerts

Battery Disconnect Alerts

Tow Away Alerts

Transferable

GPS / GSM Jamming Alerts

1 Year Subscription

3 Year Subscription

European Cover

Roaming Sim

12 Volt

24 Volt

Waterproof

24 Hour Monitoring by SOC

Insurance Approved

Category 6

Category VTS/S5

Category 5

Driver Recognition Tags

Engine Immobilisation by SOC

Optional Immobilisation by app or ADR cards (Opt.)
Meta Trak S7 / Cat6
Category 6 / S7
Locate on Demand

Dedicated Mobile App

Web Platform

Low Battery Alerts

Battery Disconnect Alerts

Tow Away Alerts

Transferable

GPS / GSM Jamming Alerts

1 Year Subscription

3 Year Subscription

European Cover

Roaming Sim

12 Volt

24 Volt

Waterproof

24 Hour Monitoring by SOC

Insurance Approved

Category 6

Category VTS/S5

Category 5

Driver Recognition Tags

Engine Immobilisation by SOC

Optional Immobilisation by app or ADR cards
Meta VTS / S5
Category VTS/S5
Locate on Demand

Dedicated Mobile App

Web Platform

Low Battery Alerts

Battery Disconnect Alerts

Tow Away Alerts

Transferable

GPS / GSM Jamming Alerts

1 Year Subscription

3 Year Subscription

European Cover

Roaming Sim

12 Volt

24 Volt

Waterproof

24 Hour Monitoring by SOC

Insurance Approved

Category 6

Category VTS/S5

Category 5

Driver Recognition Tags

Engine Immobilisation via SOC

Optional Immobilisation by app or ADR cards
Locate on Demand

Dedicated Mobile App

Web Platform

Low Battery Alerts

Battery Disconnect Alerts

Tow Away Alerts

Transferable

GPS / GSM Jamming Alerts

1 Year Subscription

3 Year Subscription

European Cover

Roaming Sim

12 Volt

24 Volt

Waterproof

24 Hour Monitoring by SOC

Insurance Approved

Category 6

Category VTS/S5

Category 5

Driver Recognition Tags

Engine Immobilisation by SOC

Optional Immobilisation by app or ADR cards