Car Trackers - CobraTrak
Call now on 0330 3309930

Cobra Tracker
Have a CobraTrak installed in your vehicle now and reduce your insurance. Cobra, now Vodafone Automotive offer 3 products: CobraTrak 5 (Category 5), CobraTrak ADR (Cat 6) or a CobraTrak Plus (Cat 6) . As well as your own understandable desire to protect your pride and joy from theft, motor insurers are often specific in their requirements for the protection provided on a particular vehicle. All the Cobra trackers are insurance approved and Thatcham tested.
Cobra Tracker System UK
Choose from a range of Cobratrak products to suit your needs. All Cobra tracking systems utilise the power and reach of GPS (global positioning system) satellites combined with GSM mobile communications to provide effective Europe-wide coverage. Used in conjunction with our secure 24 hour control room, we assist the police in the location and tracking of your stolen vehicle quickly and efficiently.

Cobra is now a division of Vodafone, the global telecommunications giant and come under the umbrella of Vodafone Automotive. To get a Cobra vehicle tracker installed contact us today. We can install in London, Surrey, Sussex and the surrounding counties, and our network of engineers cover the whole of the UK.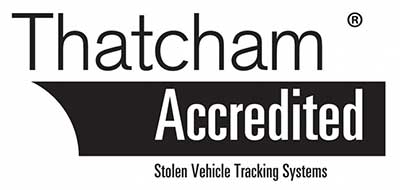 CobraTrak Plus 2216
The Cobratrak plus is the entry level tracking system offered by Cobra. It meets Thatcham category 6 requirements and provides Pan-European stolen vehicle tracking. It will meet the requirements of insurers who request a non specified Thatcham approved tracker.
CobraTrak ADR
The Cobratrak ADR (Automatic Driver Recognition) provides the additional security offered by a driver card system. The tracking system is armed and disarmed via the driver card, therefor if your keys are stolen or cloned and the vehicle moves more than 200meters a silent alert is sent to the operations centre.
CobraTrak 5
This Thatcham category 5 tracking system is for high value and high risk vehicles. It provides all the security features of the CobraTrak ADR but in addition it has remote immobilisation. A command can be sent to the unit to stop the vehicle from being re-started.
CobraTrak is the Manufacturer Approved Tracking System for;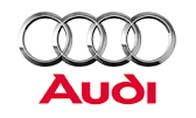 CobraTrak Plus
Category 6
24 Hour Monitoring

Full European Tracking

Insurance Approved

GPS Locating

GSM communication to monitoring centre

Integrated Motion Sensor

Internal Battery back-up

Anti-tamper alert

Battery Disconnect Alert

Low Battery Alert

Thatcham Approved CAT 6

Police Endorsed

Transferable

Internet Enabled

Encrypted Driver Cards

Automatic Driver Recognition

Remote Immobilisation Via SOC
24 Hour Monitoring

Full European Tracking

Insurance Approved

GPS Locating

GSM communication to monitoring centre

Integrated Motion Sensor

Internal Battery back-up

Anti-tamper alert

Battery Disconnect Alert

Low Battery Alert

Thatcham Approved CAT 6

Police Endorsed

Transferable

Internet Enabled

Encrypted Driver Cards

Automatic Driver Recognition

Remote Immobilisation Via SOC
24 Hour Monitoring

Full European Tracking

Insurance Approved

GPS Locating

GSM communication to monitoring centre

Integrated Motion Sensor

Internal Battery back-up

Anti-tamper alert

Battery Disconnect Alert

Low Battery Alert

Thatcham Approved CAT 5

Police Endorsed

Transferable

Internet Enabled

Encrypted Driver Cards

Automatic Driver Recognition

Remote Immobilisation Via SOC